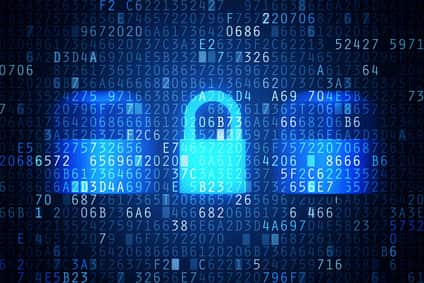 MobaXterm new version 12.0
Hi everyone!
We have just released a new major version of MobaXterm (12.0)!
MobaXterm is your ultimate toolbox for remote computing: in a single Windows application, it provides loads of functions that are tailored for programmers, webmasters, IT administrators and pretty much all users who need to handle their remote jobs in a more simple fashion. MobaXterm provides all the important remote network tools (SSH, X11, RDP, VNC, FTP, MOSH, …) to Windows desktop, in a single portable exe file which works out of the box.
This release comes with a new local terminal based on the latest PuTTY version, with many SSH improvements and an enhanced look and feel. A new prompt has been developed for better readability and improved GIT support.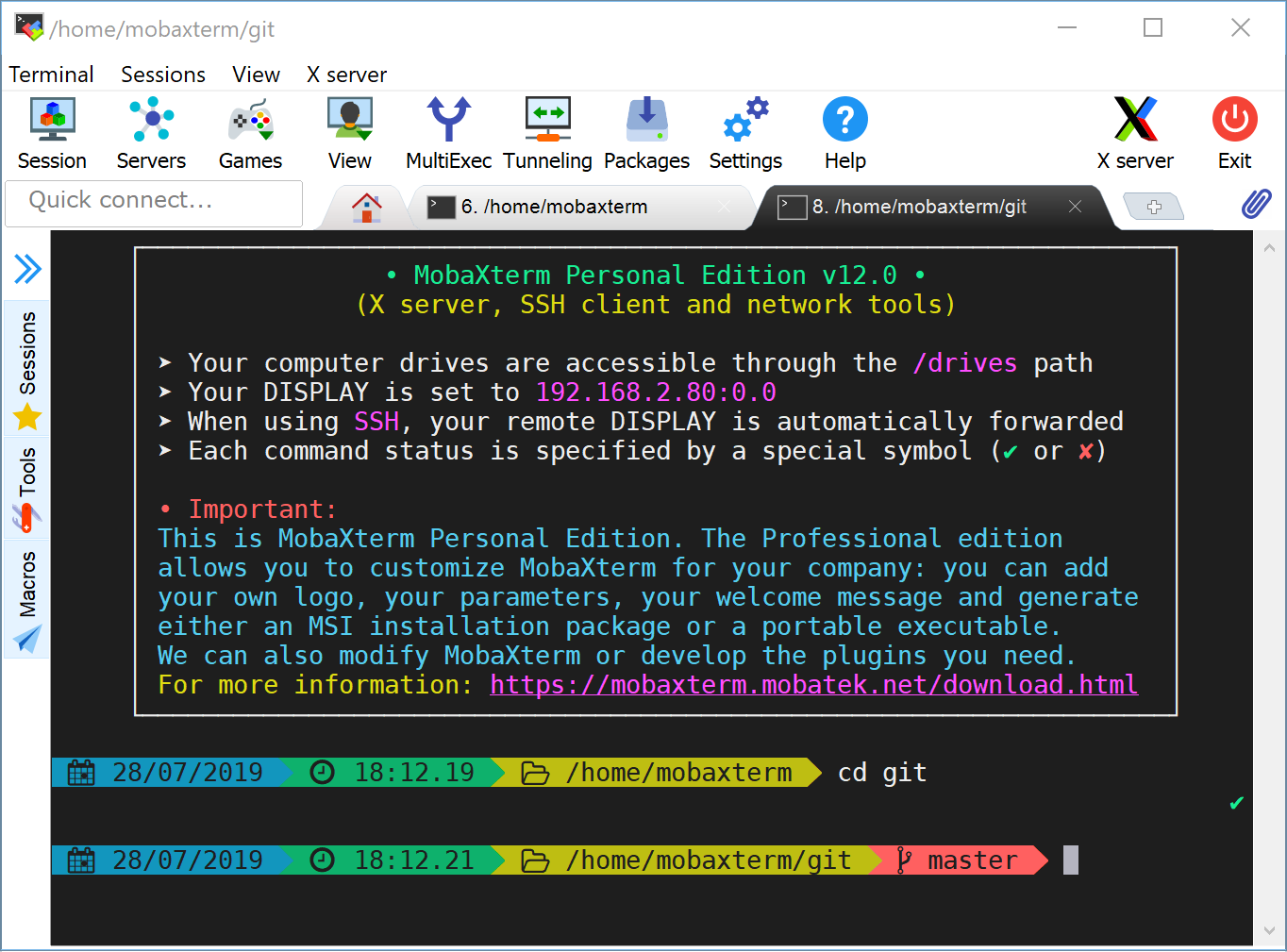 The embedded X server has also been upgraded by using the latest X.org version. It is now faster and can handle much more protocols. Its DPI can be set in MobaXterm global configuration window and it is fully compatible with the latest Window managers.
As usual, we have improved startup speed: this is a continuous fight in every version of MobaXterm, in order to give you the best user experience possible with a fast and small executable.
We also added some new settings for professional users in order to simply choose the Ini configuration file, the Home and Slash folders location.
Besides these additions and improvements we have fixed several bugs that you have reported. As usual, your feedback is greatly appreciated!
Full changelog:
version 12.0:
New feature: added a new prompt for local terminal with GIT branch and other useful information
Improvement: added support for ECDSA and ED25519 keys for SSH tunnels and gateways
Improvement: embedded X server updated to latest Xorg source code
Improvement: X11 applications have a new default icon which is different from MobaXterm main icon
Improvement: X server speed has been improved using unused features clean up
Improvement: embedded terminal has been rebuilt from latest PuTTY source code
Improvement: new setting allows to set X server DPI or to set it to "stretch mode" on High DPI displays
Improvement: when pasting multiple lines, a popup window allows you to edit the clipboard content
Improvement: multiple gateways or tunnels connected to the same host use the same SSH connection transport for single authentication
Improvement: increased startup speed by deferring creation of "Settings" and "Sessions" windows
Improvement: when checking "KeepAlive" option, it activates SshKeepAlive but not TCPKeepAlive by default in SSH sessions, tunnels and gateways
Improvement: improved compatibility of MobaXterm terminal with WSL distributions
Improvement: added a new X11 DPI setting in order to force X server DPI value (useful for HighDPI monitors)
Improvement: added YAML syntax coloration in MobaTextEditor
Improvement: added KDE and GNOME in the list of desktop environments for WSL
Improvement: auto-detection of any desktop environment you may have installed in WSL (WFCE4, LXDE, MATE, KDE, ...)
Improvement: added a Customizer setting in order to choose the same folder as application for slash/home directories
Improvement: WSL distributions can now run even if MobaXterm is started from a USB thumb drive
Improvement: after installing a package using apt-get, the man pages can now be rendered using the built-in "man" command
Improvement: improved compatibility of MobaTextEditor with HighDPI monitors
Improvement: improved terminal support for Powershell and Cmd
Improvement: improved man pages for tools downloaded using apt-get
Improvement: better integration of GIT and CURL commands into the local terminal
Improvement: slightly modified default terminal theme, colors have been softened for a modernized look and feel
Bugfix: Gnome3 and latest version of KDE now start properly with latest Xserver update
Bugfix: prevented tunnels from starting twice when pressing "Start all tunnels" while some tunnels have "Connecting" status
Bugfix: fixed a potential bug which could prevent MobaXterm from stopping when a SSH tunnel is in "not-fully-started" state
Bugfix: tried to avoid garbled graphics in "Sessions" and "Params" windows and to be robust to potential graphic adapters or graphic drivers failures
Bugfix: limited paste buffer size to prevent terminal from crashing if the paste buffer is too big
Bugfix: avoided a potential issue when closing MobaXterm while a Web Browser session is running
Bugfix: the HTTP or SOCKS proxy type was not properly saved in Telnet sessions
Bugfix: fixed an issue with tab colors which occured when unselecting a color or duplicating an existing colored tab
Bugfix: fixed a potential bug which could prevent connecting to FTPS server with TLS enabled
Bugfix: fixed a potential issue with macros containing "percent" character, when macro was created in "Sessions" window
Bugfix: in WSL sessions, the "USER" environment variable was incorrectly set to the distribution name instead of the user name
Bugfix: main window had some random issues with borders being shifted by a few pixels instead of sticking to Windows desktop edges
Bugfix: fixed a potential issue with a window displayed when no SSH server name or IP address was provided
Bugfix: fixed a display issue when editing a SSH tunnel with a username containing "@" characters
Bugfix: fixed the CURL command with https websites
Bugfix: fixed completion for GIT commands in the ZSH 64-bits package
Bugfix: you can now select and edit multiple files in the SSH-browser
Bugfix: fixed an issue with FVWM2 startup and X server
You can download this new release from MobaXterm website.
We wanted to say a big thanks to you all. We realize that many of you love working with MobaXterm and we are proud to receive many emails with such positive feedback. This is very motivating for us, thank you!
We hope you will enjoy working with this new version of MobaXterm!