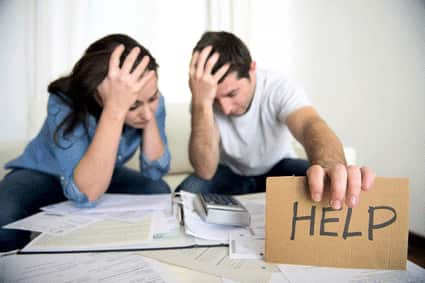 How to customize MobaXterm
When you purchase MobaXterm Pro Edition, you get access to a registered copy of MobaXterm and another program called Customizer. Using MobaXterm Customizer, you will be able to generate customized copies of MobaXterm with your own logo and your default settings. Settings specified in the Customizer will be hard-coded within the generated executable itself.
In order to perform this operation, just launch MobaXterm_Professional_X.X.exe
After having entered your license key, you can select to customize your MobaXterm package. Then, you will have the following graphical interface: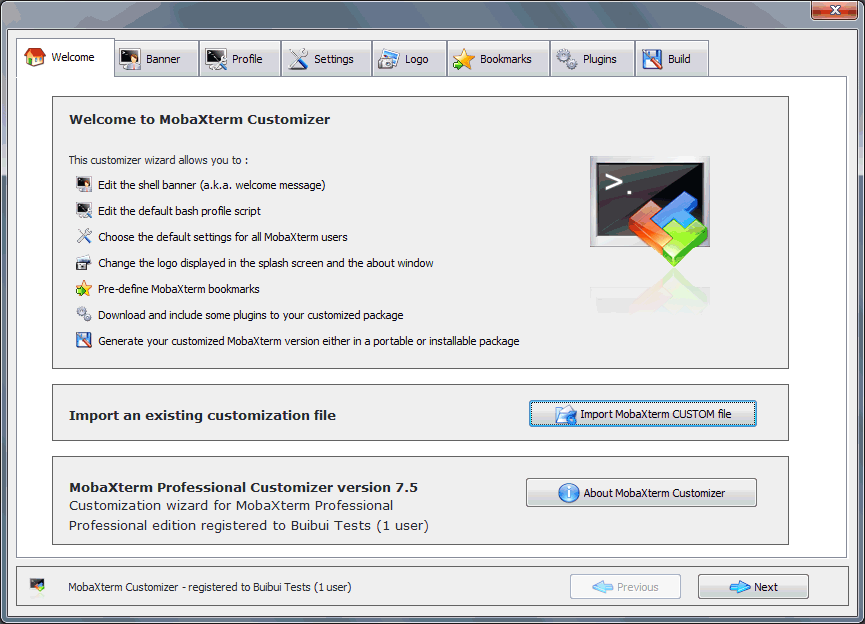 MobaXterm customizer is based on a step-by-step process. You just have to select your parameters (or leave default settings) and select the Next button to proceed to the second step.
The different steps are described hereunder:
Step 1: Banner customization
In this step you can configure the banner that will be displayed at MobaXterm startup. Of course, if you do not have special requirement about the banner, leave the default text, and select Next.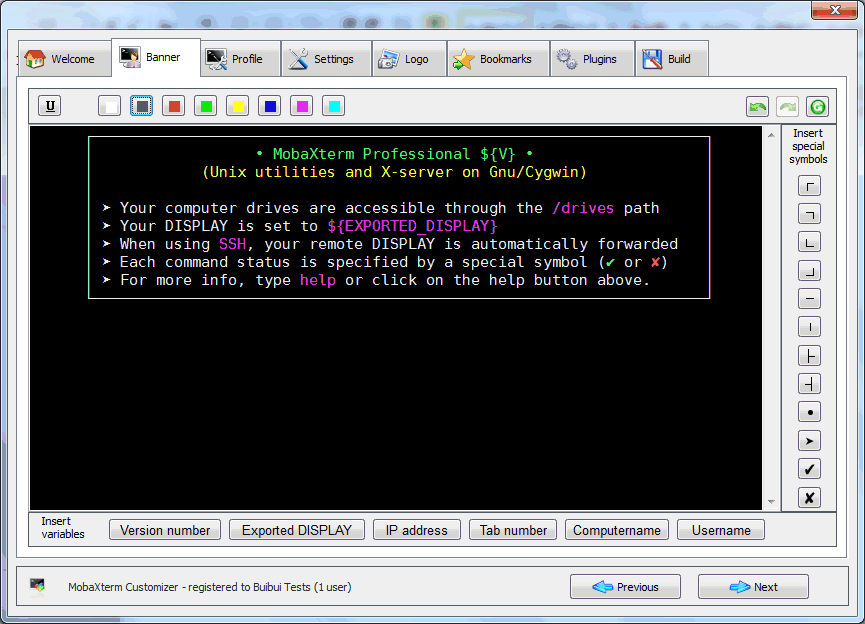 Step 2: Profile customization
In this step, you will have access to the default profile used at MobaXterm startup. This profile is the equivalent of the /etc/profile file on Linux operating system. If you are not familiar with profile principles, please keep the default profile and select Next.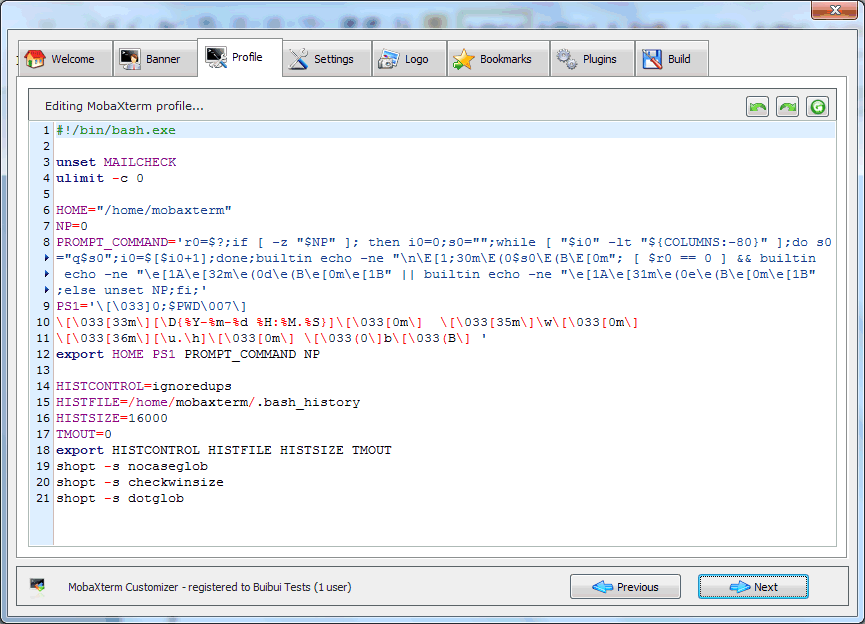 Step 3: Settings customization
In this step, you will have a list of the different MobaXterm features. The customizer allows you to enable or disable these features. The settings allow you to remove games, screensaver or even disable insecure protocols such as RSH, Rlogin or Telnet. All these parameters will become the default settings of the generated MobaXterm application.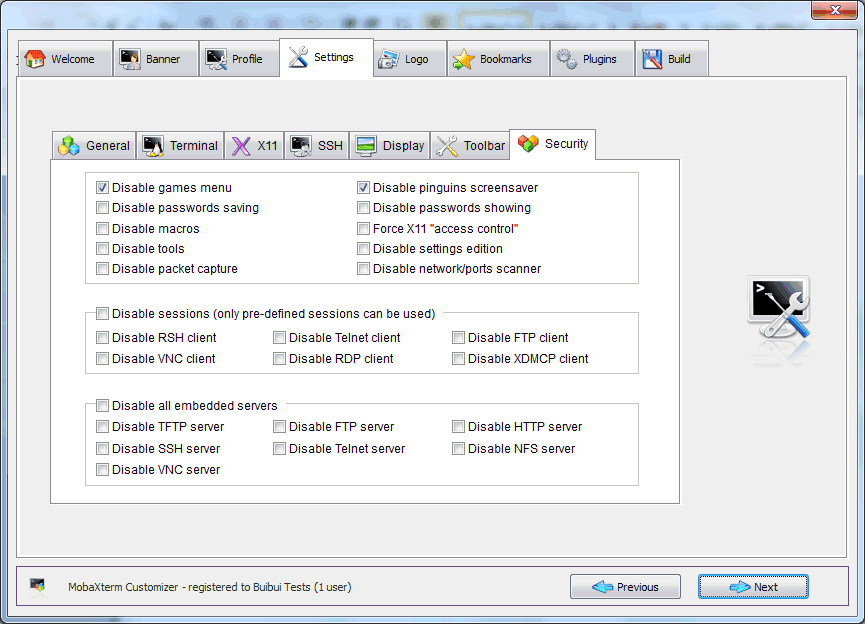 Step 4: Logo customization
In this step, you can choose to set your own logo for the MobaXterm startup and about windows. Just select Browse and pick a picture from your computer.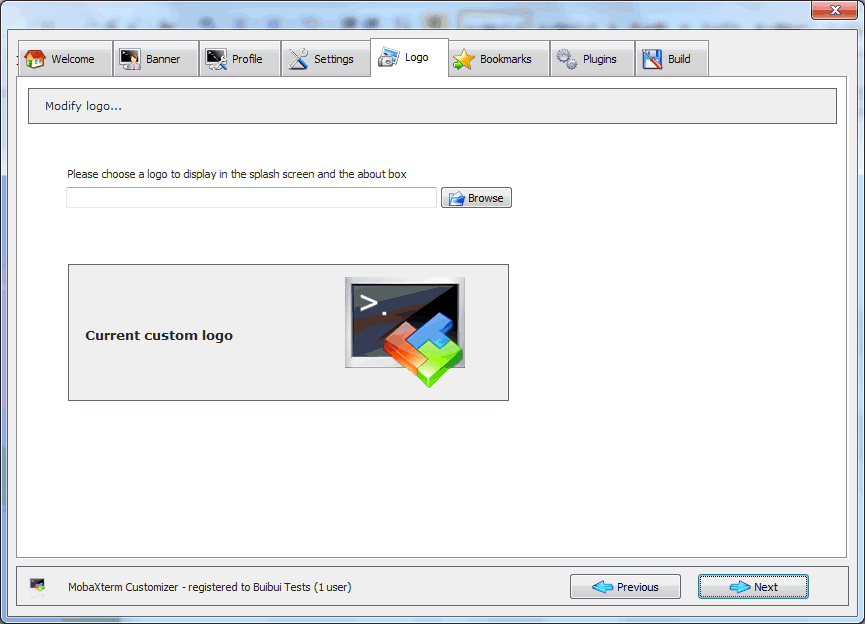 Step 5: Bookmarks customization
In this step, you will have the possibility to pre-define MobaXterm sessions. For example you can add SSH sessions and organize these sessions in different folders. After MobaXterm generation, users will have access to these pre-defined sessions. Please note that no password can be stored in the customizer.
Step 6: Plugins integration
In this step, you will have the possibility to add plugins to your MobaXterm customized package. In order to get plugins, please visit https://mobaxterm.mobatek.net/plugins.html and download the requested plugin. Then just add it thanks to the Browse button. Note that plugins have the file extension MXT3.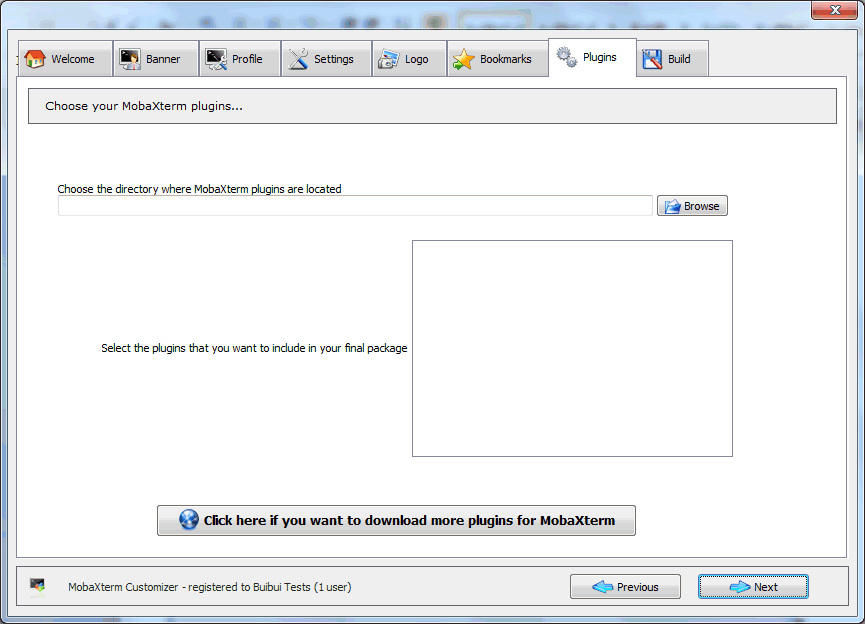 Step 7: Generate your customized copy / save settings
This step is the last step of the Customizer. The build function allows you to generate your own MobaXterm copy which includes all the settings chosen in previous steps.
From this step you can generate an installation package (MSI file) by clicking on Generate MSI button. You have also the possibility to create a customized portable version, by clicking on the Portable exe button
Finally you also have the possibility to save your customization settings and export them to a file, using the Save Customization button. This will allow you to open it later, or to keep it in order to apply the same settings on any further update of MobaXterm.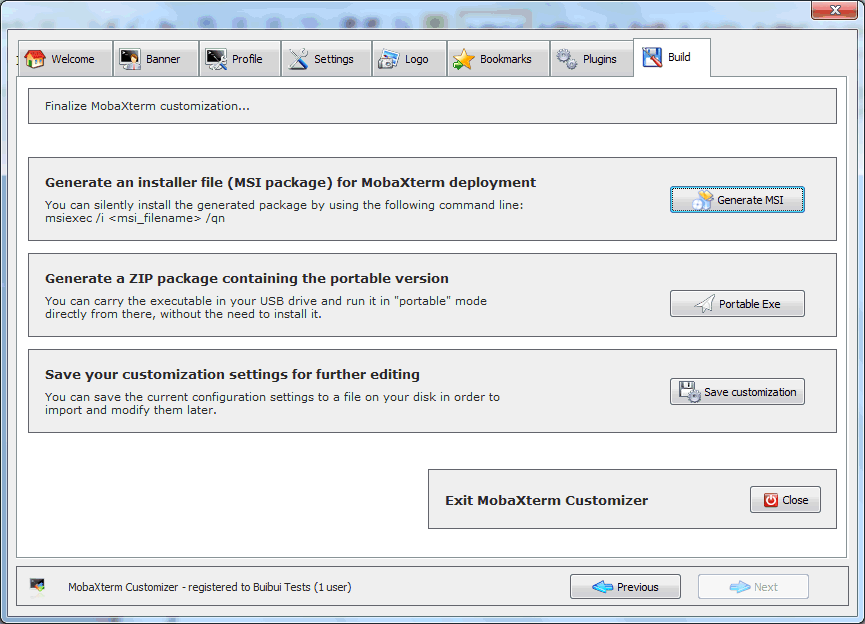 We will discuss about using the customizer in order to secure MobaXterm for your company in another article.