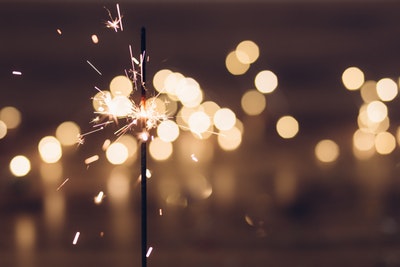 MobaXterm new version 10.5
Hi everyone!
We just released a new version of MobaXterm (10.5)!
MobaXterm is your ultimate toolbox for remote computing: in a single Windows application, it provides loads of functions that are tailored for programmers, webmasters, IT administrators and pretty much all users who need to handle their remote jobs in a more simple fashion. MobaXterm provides all the important remote network tools (SSH, X11, RDP, VNC, FTP, MOSH, …) to Windows desktop, in a single portable exe file which works out of the box.
This release adds new experimental VNC engine: this new embedded engine improves rescaling, speed, keyboard and clipboard handling.
We also improved security for telnet and ftp services: added password authentication, added confirmation popup message to allow incomming connections.
Many features that you requested have also been implemented: new F2 shortcut for quick rename of sessions, added smart detection of Citrix hook dll during MobaXterm startup and much more…
We also improved MobaXterm overall speed and fixed issues present into release 10.4 when tree sidebar was on the right side. Besides these additions and improvements we have tried to fix several other limitations and bugs that you reported. As usual, your feedback is greatly appreciated!
Full changelog:
version 10.5:
Improvement: new experimental embedded VNC engine for VNC sessions with improved rescaling, speed, keyboard and clipboard handling
Improvement: slightly improved overall speed by removing some regular checks on MobaXterm main interface
Improvement: added password authentication for the embedded basic telnet server (fixes CVE-2017-15376)
Improvement: added a popup warning when starting clear-text embedded services such as telnet, ftp, tftp or vnc
New feature: added a confirmation popup message for each connection on telnet or ftp services
Improvement: updated documentation with latest features and frequently asked questions
Improvement: added a workaround for long startup on computers with slow or broken AD users/groups listing
Improvement: improved documentation generation feature by taking fast screenshots of program windows
Improvement: improved professional generator tool on computers where MSI packages extraction is disabled
Improvement: better detection of pre-configured persistent folders on custom version, in order to display a popup when trying to modify them
Improvement: better detection of network equipments in order to automatically enable/disable supported features in SSH sessions (X11-forwarding, SSH-browser)
Improvement: improved rendering of icons and buttons, especially with High DPI monitors
Improvement: added F2 shortcut for quick rename of sessions, but also files and folders in SSH-browser
Improvement: added a workaround for the "missing wfapi.dll" message at MobaXterm startup which occurs with old Citrix installations
Bugfix: session edition was disabled when session tree sidebar was on the right side
Bugfix: removed a bug on drag and drop operations in RDP sessions
Bugfix: after choosing a skin in the customizer, MobaXterm welcome message is no more broken
Bugfix: bookmarks saved to .moba files were not started correctly with previous version
Bugfix: corrected a potential issue with the "grep" command with Windows 2000 and Windows XP
Bugfix: corrected a potential issue with custom session icons with a resolution lower than 48x48
Bugfix: if MobaTextEditor last instance was moved to 2nd monitor and you run it again with a single monitor, it will be moved to 1st monitor
Bugfix: in settings section of customizer program, the main window was blurried in some specific cases when a skin was used
Bugfix: fixed a potential scroll issue with mouse wheel in SFTP or FTP sessions
Bugfix: after disabling tools from the customizer program, MobApt is properly disabled
You can download this new release from MobaXterm website.
We wanted to say a big thanks to you all. We realize that many of you love working with MobaXterm and we are proud to receive many emails with such positive feedback. This is very motivating for us, thank you!
We hope you will enjoy working with this new version of MobaXterm!