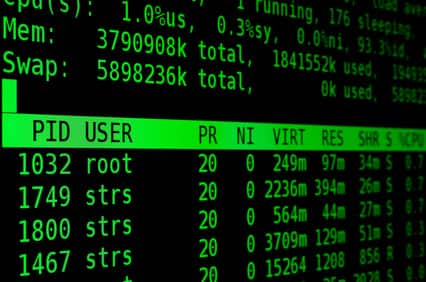 MobaXterm new version 10.6
Hi everyone!
We just released a new version of MobaXterm (10.6)!
MobaXterm is your ultimate toolbox for remote computing: in a single Windows application, it provides loads of functions that are tailored for programmers, webmasters, IT administrators and pretty much all users who need to handle their remote jobs in a more simple fashion. MobaXterm provides all the important remote network tools (SSH, X11, RDP, VNC, FTP, MOSH, …) to Windows desktop, in a single portable exe file which works out of the box.
This release adds a new experimental feature: remote monitoring. This feature allows you to display a basic resources monitoring bar under your SSH session. It can be useful in order to keep a sharp eye on the resources consumed by your remote server while working on it (CPU, RAM, Network, Disk, …).
In this new version we brought many small improvements, especially in the SSH-browser, macros, SFTP sessions. We also added some new settings for professional users in order to disable some features, like Aws S3, Sftp or Mosh sessions, or Iperf and Cron services.
Besides these additions and improvements we have tried to fix several other limitations and bugs that you reported. As usual, your feedback is greatly appreciated!
Full changelog:
version 10.6:
New feature: "Remote Monitoring": continuous display of your server resources usage (CPU, RAM, NET, Disk, ...) in a small bar below SSH terminal. This feature is experimental and does not work with any Unix system
Improvement: enhanced browse-for-folder dialogs and prevent them from freezing
Improvement: enhanced local folders browsing in FTP/SFTP sessions and prevent them from freezing
Improvement: new "DisableAccountsLookup" option in MobaXterm.ini file prevents MobaXterm from building Unix-like "/etc/passwd" file at start-up
Improvement: Pro edition only: added new customizer settings in order to disable Aws S3, Sftp or Mosh sessions
Improvement: Pro edition only: added new customizer settings in order to disable Iperf or Cron services
Improvement: new "MacrosDelay" option in MobaXterm.ini file allows to tune delay (in milliseconds) between each keystroke when running macros
Improvement: added the "-justunpack -quiet" commandline switches which prevent MobaXterm from showing a popup window after unpacking core files
Improvement: new global setting: "Preserve files dates during SSH-browser transfers"
Improvement: new setting for SFTP sessions: "Preserve files dates"
Improvement: better detection of GMT time for files/folders displayed in SSH-browser
Improvement: show information message if trying to run local terminal while ASLR is forced
Improvement: the paste confirmation popup now shows the text which is about to be pasted
Improvement: added "Do not show again" checkbox in the paste confirmation popup message
Bugfix: when a folder is uploaded through SSH-browser (SCP) over an existing folder with same name, folders contents are now merged
You can download this new release from MobaXterm website.
You can also try the new preview version.
We wanted to say a big thanks to you all. We realize that many of you love working with MobaXterm and we are proud to receive many emails with such positive feedback. This is very motivating for us, thank you!
We hope you will enjoy working with this new version of MobaXterm!